St. Peter's Luthern Church Loganville WI
Welcome to our Children's Ministry Page
Faith Night will kick off September 8, 2021 Everyone is welcome!!
Faith Night

Wednesdays, Sept.-May 5:45 - 7pm
5:00-5:45pm - Community Dinner
Join us anytime between 5:00-5:45pm for a Free Will Offering Dinner. Bring a friend and/or the whole family. Let us cook and do the dishes! 5
:45 -6:00 pm - Gathering in Fellowship Hall,
opening prayer & Song Bible Story
6:00-6:10pm - Music w/ Krisy
The Youth will learn the song of the month to sing to the congregation every 1st Sunday of the month
6:10 - 6:50pm -Breakout Sessions
20 min. for Bible Lesson 20 min. for either Crafts/games/ experiments/kitchen
6:50 - 7 pm - Closing Song & prayer
Confirmation & C
n
C Youth meet 5:30 - 700pm
~ see Confirmation Page
High School Youth Group ~
see Peer Ministry Leadership pag
e
St. Peter's Lutheran Church is a "Multi-Generational Faith Family. "Our primary goal with our children is to help them grow in their faith in Jesus and connect it with everyday life, while building trusting relationships within their faith family (congregation). We accomplish this by helping out Children to:
Youth Chior every 1st Sunday of the Month
*
We believe it is through
living out
and
sharing our faith in Christ
that
we grow to be used by Him, love Him serve Him and know Him.
( We need to know His Voice! ~John 10:27) Each Wednesday night, we gather in worshipping Jesus together.... through fellowship, singing, lively skits, puppets, and active learning. We also enjoy small group/classroom time, where we engage in more in-depth Bible study, fellowship, accountability and prayer!
* The topics we learn about each
Wednesday evening
directly correlates
with what our Pastor Don preaches on during
worship
the following Saturday/Sunday services.
We encourage you to discuss these important Bible stories/faith topics at home and bring your childeren to worship to help further their faith growth!
* Sunday morning worship
is interactive and child-friendly. Children are invited to be full participants in all aspects of worship.
First Communion 2020 for our 5th Graders
Click on photo to enlarge
Fun Time During Faith Night ~ Come Join Us!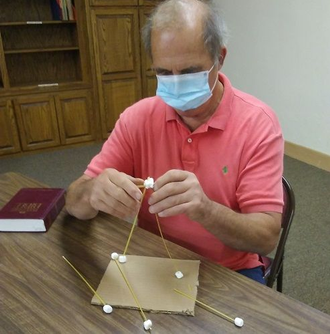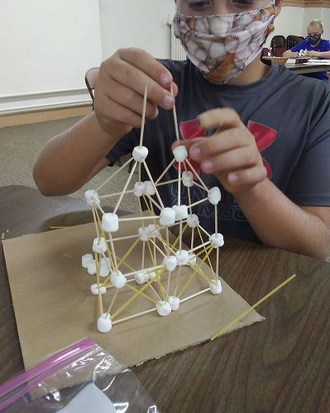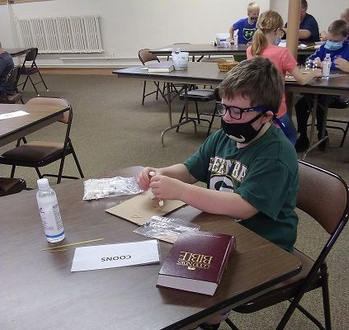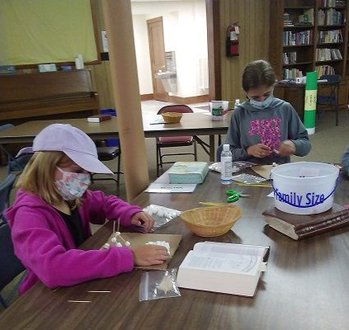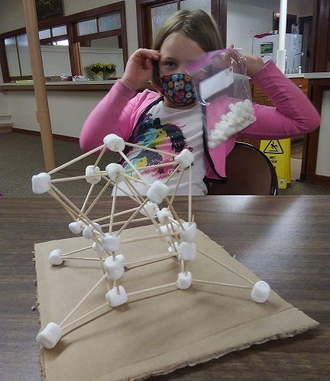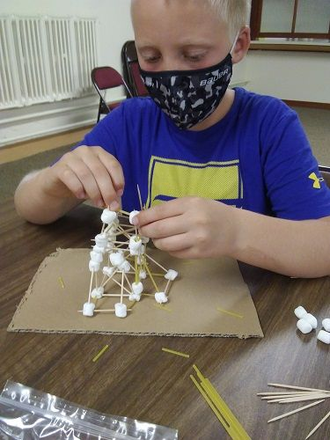 Making Tower of Babel, September 2021
Cutting Pastor Don's Hair for Fundraising, Mill Street Project 2020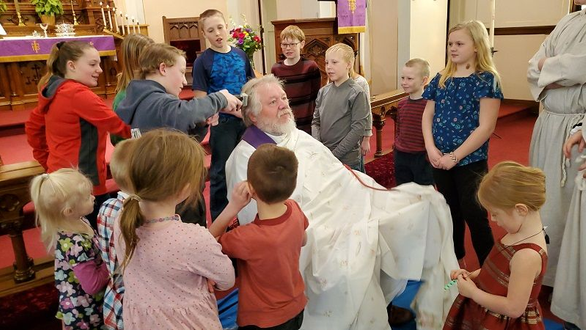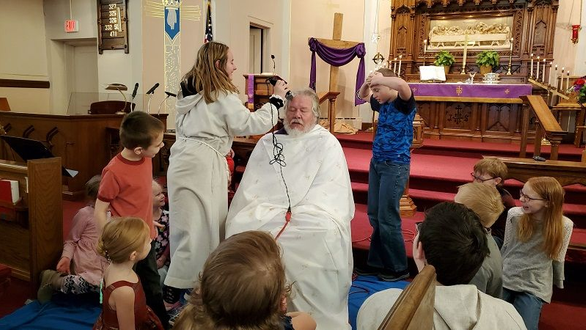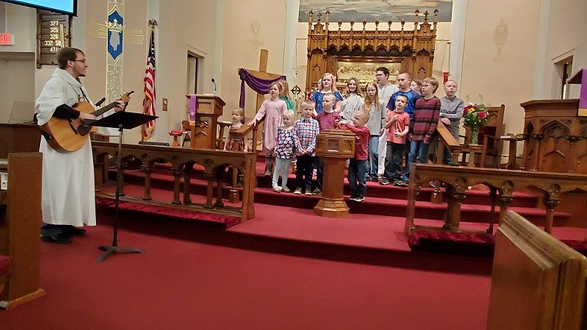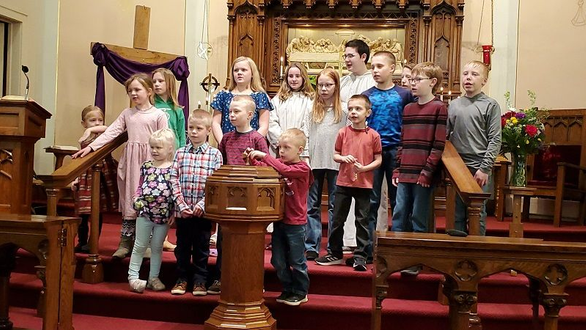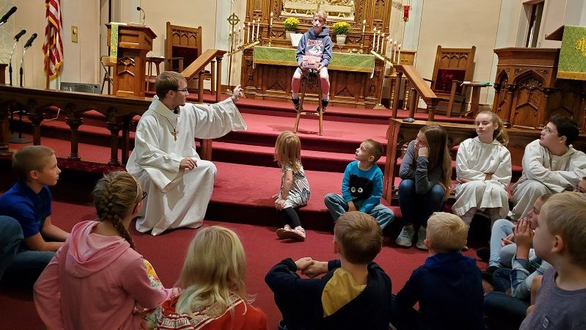 Children Service on Sunday Mornings & Kid's Choir