St. Peter's Luthern Church Loganville WI
Welcome to our Children's Ministry Page
We are happy to announce Faith Night will be in person starting April 7th 2021 at 5:45 to 6:45pm

The final night for the spring is May 5 Faith Night will begin again in September
These rules will apply
- Please have a Mask on at all times, each family will be assigned to your own table, Use hand sanitizer that is provided, use the 6ft rule, only use the west doors and stairs to go to basement, do not go up stairs (this will keep cleaning to a minumim). We can't wait to see everyone!!!
Normal Faith Night when we are open

Wednesdays, Sept.-May
First Communion 2020 for our 5th Graders
Click on photo to enlarge
Fun Time During Faith Night ~ Come Join Us!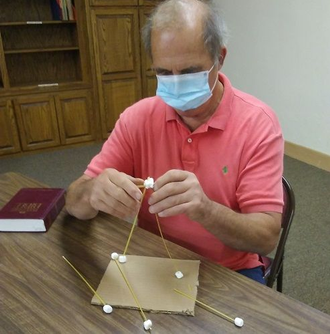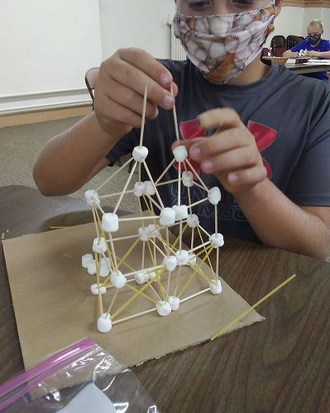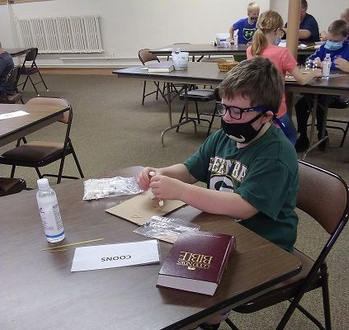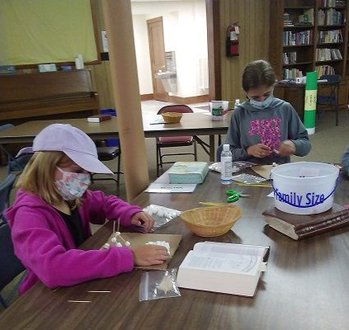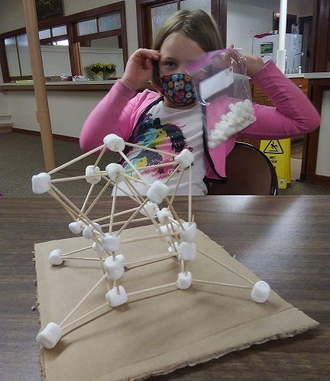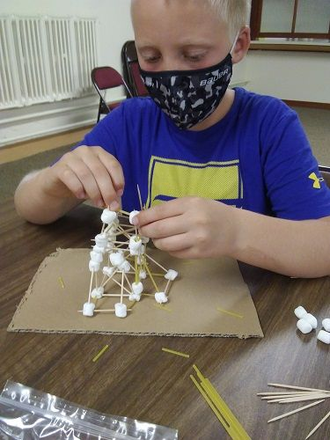 Making Tower of Babel, September 2021
Cutting Pastor Don's Hair for Fundraising, Mill Street Project 2020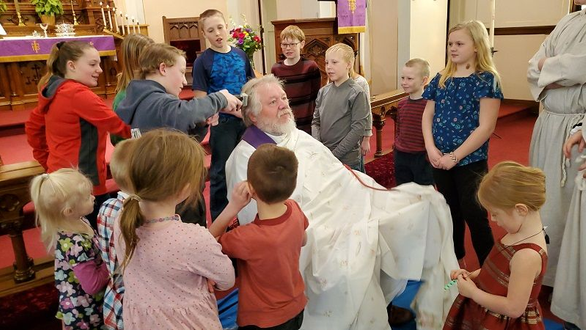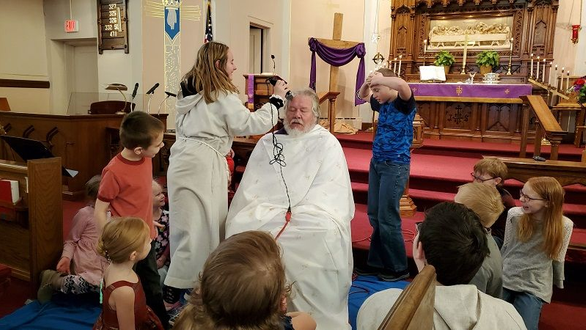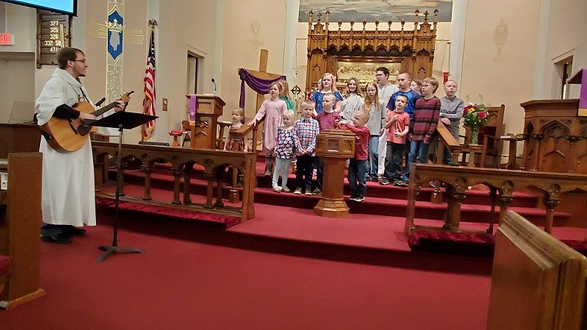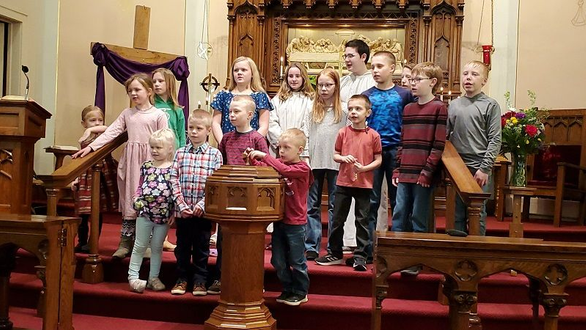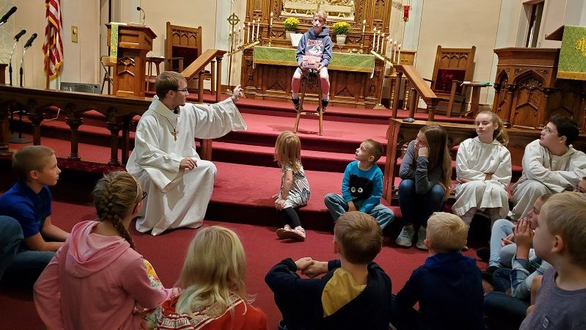 Children Service on Sunday Mornings & Kid's Choir