WELCOME TO St. Peter's Lutheran Church Loganville, WI

To Proclaim Christ's Love In The World With "JOY"

Discover Friends, Family and Purpose

AN INCLUSIVE COMMUNITY FOR ALL WHO BELIEVE IN THE LOVE AND SPIRIT OF THE CHURCH
We, the members and friends of St. Peter's Lutheran Church in Loganville, Wisconsin, boldly declare that our mission statement is to, "Proclaim Christ's Love in the World with Joy: Jesus, Others, You." We are a community of faith open to all faith traditions and to all people united in the love of Jesus the Christ. All are welcome in this place to gather and share the Love and Peace of God which passes all understanding. Please come, join us, share and abide in the love of God.
Pastor Hoey
(intern) 2019-2020)Grace Lutheran ChurchTripoli, IAhttps://gracetripoli.org/
Pastor Stephen Nilsen
( intern) 2020-2021)Trinity Lutheran Church Pleasant Valley, IA https://www.trinitylcpv.com
Vicar Nathanile Adkins
CONFIRMATION CLASSES
Hey calling all 7th & 8th grade youth!! Cat classes will begin Wednesday, September 7th,
from 5:45pm to 7pm. Third year confirmation is for anyone who has completed the first 2
years of confirmation. Starting also Wednesday, September 7th
7pm – 8:15pm. There will
be free rides to and from classes if needed.
If there are any questions you can text or call Karen Judd at 608-963-2681 or Theresa Kohlmeyer at 608-434-3078
Services will be in person at 10 AM and on
Facebook at 10 AM
Every Wednesday Morning
Click here for info.
FAITH NIGHT
Beginning Wednesday September 7 Hey it's that time again. Faith Night is starting Wednesday, September 7th, and again we will be selling Rural Route Popcorn. This is Faith Night's only fundraiser for the year. Sales will begin September 7
th. Youth will be out selling and there will be opportunities to purchase your favorite popcorn before or after church on Sundays. __________________ Also, one of our missions is "Hunger Awareness". Again, you will see the shopping
cart in the east Narthex. Help us fill it up with nonperishable food items. We will
donate the items to the Reedsburg Food Pantry. Thanks in advance for your
donation.
CHILI SUPPER
is right around the corner. That means fall is close at hand too.
Chili Supper will be a drive thru lunch and supper on
Wednesday, October 12.
Lunch time will be 11:00am -1pm and Supper will be from 4pm-6pm.
Just to give you an idea of the amounts needed for the chili:
Tomato juice – 88 quarts, ground meat – 82.5 pounds, onions 27.5 pounds, and cheese.
There will be signup sheets on the hybrid table. Any questions call Rachel Niemann at 608-727-3982 or
Diane Geffert at 608-768-3024. Thank you for making our chili supper such a success.
A Message from St. Peter's President
QUILTERS MEETING
Quilters are meeting the 2nd & 4th Tuesdays of every month,
9 AM to Noon
Located in Church Fellowship Hall
Mission of the Month for
October:
Reedsburg Boys & Girls Club
Use white envelopes in the pew
2022 Confirmation Students
Under the new CDC guidelines, masks will be recommended, but not required for all church activities.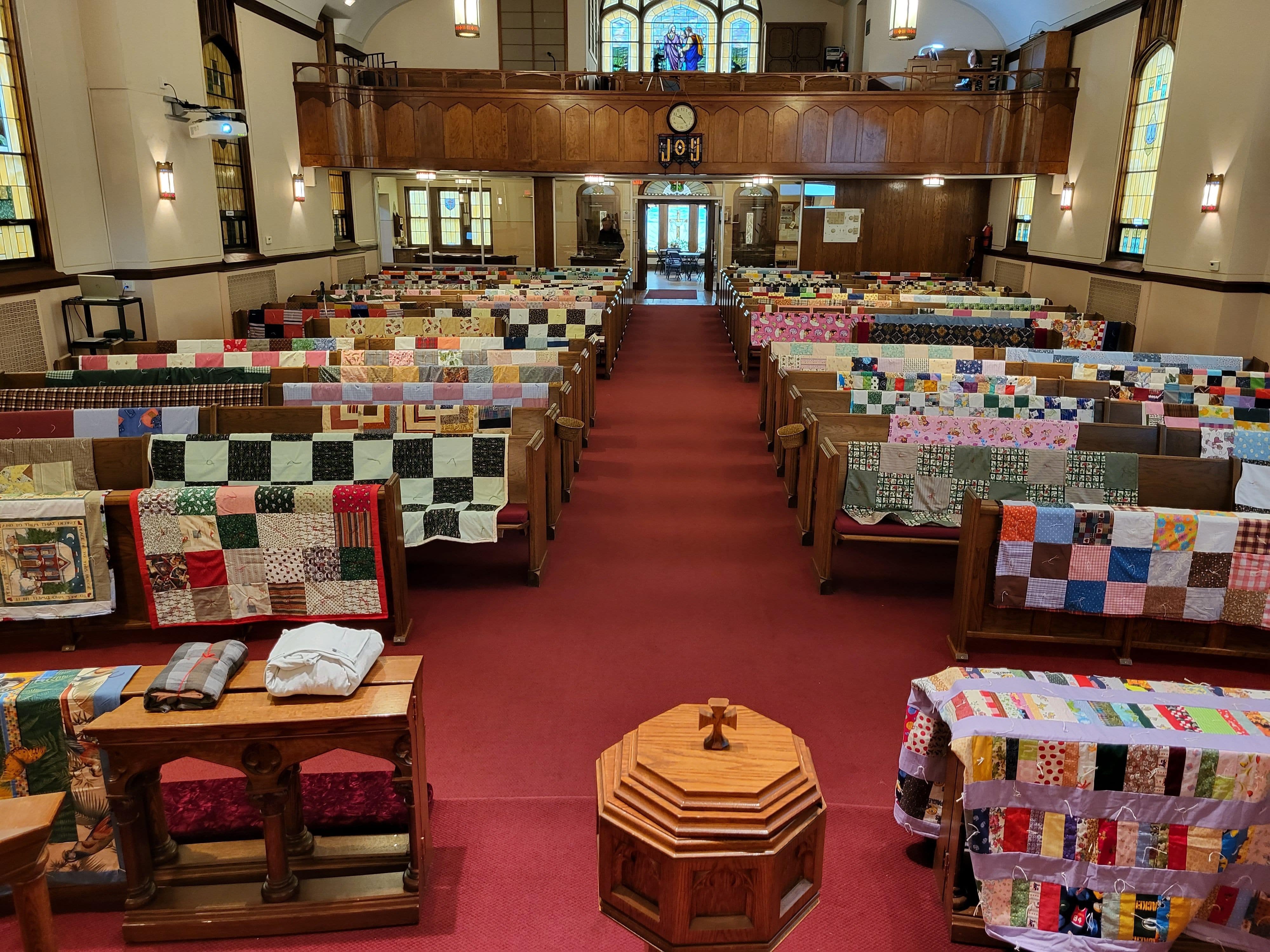 Quilt Sunday
Quilts will be distributed to area schools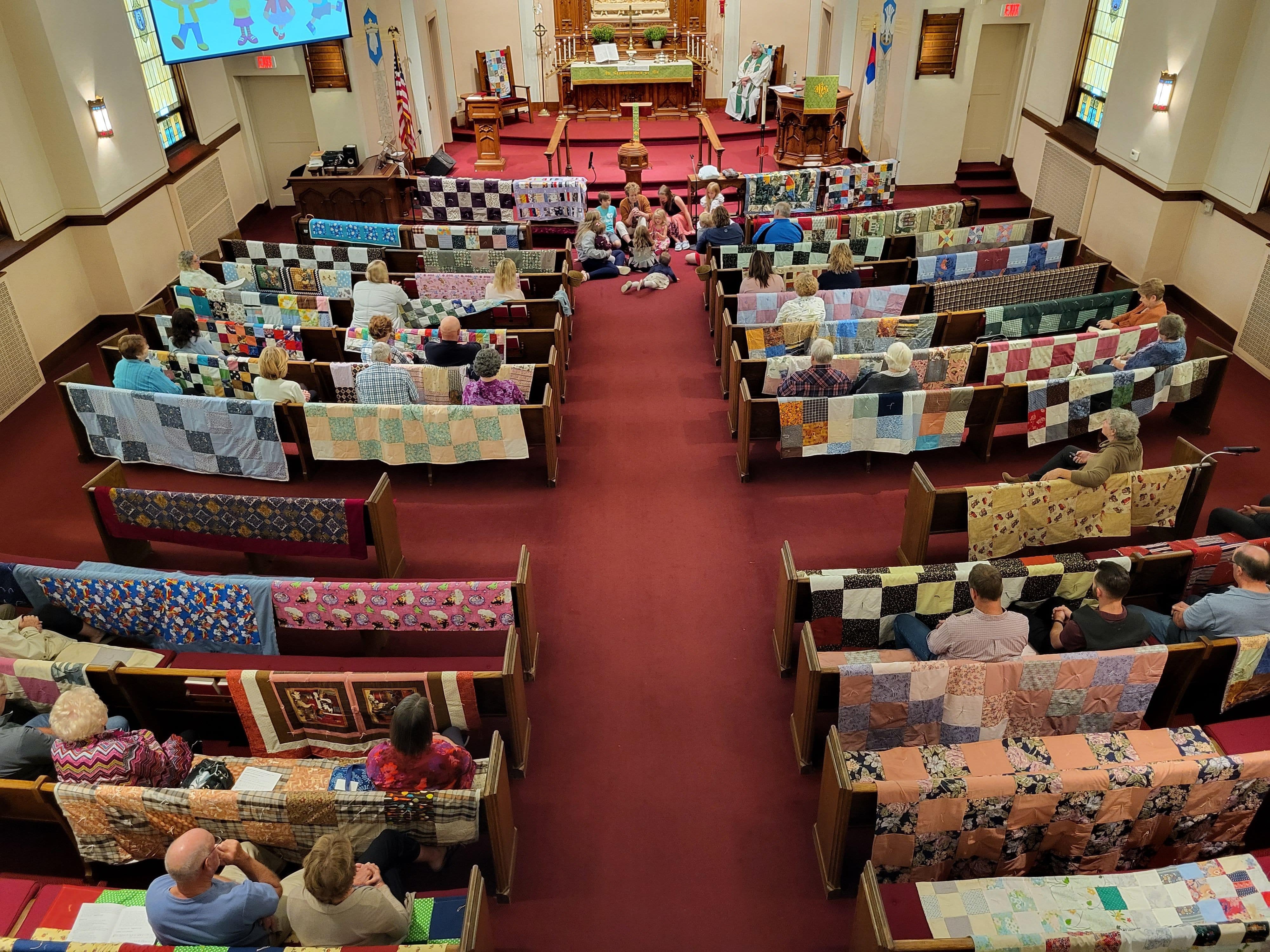 Become a part of our community today
HELP US TO SPREAD OUR
LOVE AND FAITH